In this detailed guide, I'm going to share with you some detailed process on How To Increase Laptop Lifespan?
We all know how costly laptops can be nowadays. Some of us will very rarely be able to afford one and no one wants their Office works, homework, and projects to vanish with it in the middle of the semester. That is why We have collected the ultimate list to have your laptop up and functioning throughout the school. While it will be impossible to introduce all of these steps, try to indulge most of them as good habits to keep up with. The following tips and measures are ordered in terms of difficulty if you can follow almost all of them, your laptop will last you through Graduate school too!
Our Selected Method on How To Increase Laptop Lifespan?
Follow the below method on how to increase laptop lifespan.
Don't have your meal or drink next to your laptop
Also don't keep any food or drink close to your device. It's just your keyboard that has to pay for it, it only takes just one spill to ruin your motherboard. If it occurs, turn it off as soon as possible and wait for a few hours before turning it on once again.
Keep the laptop covered
Cover it with a cloth when you are not on your laptop to avoid dust particles and other debris that you will have to clean out afterward.
Staying cool is the key
If you've been using your laptop for writing that 30-page essay homework or you have been running hardcore software for hours and then you start to notice your laptop starts to feel hot or it's producing too much noise. Then you should probably move to a Cool area where the sun doesn't shine before the equipment inside the laptop start to melt down from the heat.
Turn it Off Once a while
Don't put your laptop on or stand by for days. Treat the device as if it were you, let it take some rest during the night. Hibernate mode present in the laptop is a much better option to let your laptop get some rest.
Don't switch it off and on at a constant rate
Don't overdo it. I repeat don't overdo it. Think of your device as a human being, do you think it's good to be woken up constantly every now and then.
Close your laptop properly
There is not much that I can say about it. If you close off your laptop with your phone placed on top of your keyboard, the screen of the laptop will be gone for good. A replacement of the screen is usually just as costly as a new laptop.
Set your laptop to hibernate or shut down mode before going to class or home.
Before you move towards home or go to class, set the laptop to hibernate mode rather than setting it to sleep mode to give your laptop the required rest while having everything up and running when you want to start from the place on whatever you were doing before.
Pack your laptop safely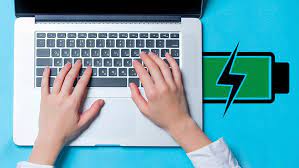 When you are just heading to a class on the other side of campus, pack your laptop in such a way that wherever it stays, it can remain stable and cool. Use a padded laptop sleeve that can absorb all the shocks that the laptop will be going through during the day and prevent dust particles from damaging it.
Avoid Sporting Pretty Bags
Avoid using expensive and out of blues looking laptop bags to show off, you are carrying an expensive laptop to thieves.
Run those Updates Already
I know you have been postponing the pop-up updates windows all the time. But they are there for a reason, to keep your device in perfect shape and if your computer doesn't bother you with those updates then always update it by yourself every once in a while.
Change the cooling fan inside and hard drive if necessary
These are one of the easiest components to get break down and they are also significant to make your device last. If you think or assume they are not working properly, change them ASAP.
Conclusion:
So, this was all about how to increase laptop lifespan. I hope that this guide will help to solve your problem.
Thank You for trading this article.
Also Read: How To Charge A Laptop In A Car?