Online gaming is the next big thing in the upcoming future. People are streaming games online and making it their career option. People love to watch their favourite gamer streaming live and playing games on their demand.
By watching them paying, many people gets inspire and they also want to stream. So basically there are several devices through which you can play games such as smartphones, PC, Xbox, etc. The games and the controls of these devices are different from each other. But Through some methods, Xbox games can be played on PC..
Today in this article, we will tell you that How To Play Xbox One Games On PC?
So, let's start.
How To Play Xbox One Games On PC?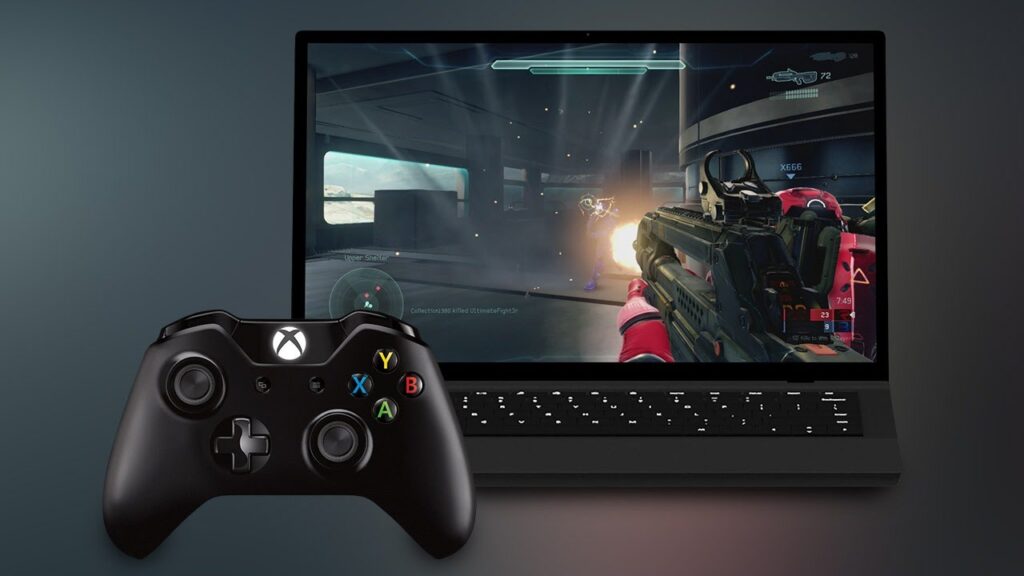 If you want to play and stream Xbox one games on your PC, you need to involve your operating system. So, in this article let us take the example windows 10. It has a in-built characteristic that allows you to stream an Xbox One console to a Windows 10 PC. Microsoft recently announced that its highly respected game streaming feature is now accessible to public. It has been pushing the Xbox manifesto beyond the console itself for the last few years. What this trying to convey is, you can now stream and play your Xbox One games such as Rocket League, Red Dead Redemption 2 and Forza Horizon 4, in your PC or tablet which has operating system of Windows 10.
For doing this, you require a PC or tablet with Windows 10 in it and of course the latest version of the Xbox app and an Xbox One. Streaming has many advantages, to mention some, it allows you to start from where you left off on your Xbox One, even when your TV is currently used by your family and friends.
To let this Happen, you will need to choose the proper settings on your Xbox One and PC or tablet which has Windows 10 installed in it.
First things first.
Power on your Xbox One and then make change the settings as mentioned below:
When you will open your Xbox One, go to Settings and then choose the option 'Preferences'.
Then Select the option of 'Allow game streaming to other devices.'
So, half of the work is done, and the rest is needed to be completed. Now You just need to set it up on your Windows 10 Tablet or PC:
In your Pc running Windows 10, open the Xbox app,
Select Connect, then choose the option 'Add a device' from the appeared menu situated on the left-hand side of the app.
After this, Select your Xbox One console.
Now you need to attach a wired Xbox 360 or the controller of Xbox One to your PC or tablet running Windows 10.
After connecting the controller, go back to Home. Then, Select Recently Played for the selection of an Xbox One game.
Lastly, Select Play from Console to start the streaming to your PC.
So, when you are connected to the PC, you can make several adjustments to the streams. And by several adjustment we mean:
Change In Quality : This icon is at the far right. If you click it, it will show you a drop-down menu with four different modes: Very High, High, Medium, and Low.
Statistics of Streaming: This icon is kind of similar to that of a bulleted list. When you Click it, an overlay appears at the bottom which shows the current frequency range in Last, Average, and Maximum quantifications.
So now if you wish to have complete control of your Xbox One by-way-of PC, you can select the option of Game Streaming in the Home section of the Xbox One app.
You will be required the latest version of the Xbox app on your Windows 10 PC or tablet for the streaming to work properly. When you will start the game, a notification will appear on your Xbox One. It mentions that a game stream session was started by a specific user.
This tends to covey that streaming a game to your PC and a game on the console cannot be done all at the same time. During the streaming of the game. The Xbox One console will appear "in use" as if the person who was streaming was present in the room.
Conclusion:
In order to play Xbox one games in your PC, you just need to have a PC that has Windows 10 in it. Install the latest version of Xbox app or Xbox One app. And follow the above-mentioned steps to perfectly stream your game on your PC or Tablet.
That's all you need to know about streaming or playing your Xbox One games in Windows 10.