In this article, I will help you to choose the Best USB Mic for Podcasting of 2021. One of the most important decision to choose while podcasting is the best podcasting mic. USB microphones are the easiest to use while podcasting. You basically plug them in and start recording.
Here are several things you need to remember while choosing the best USB Mic for Podcasting.
How to Choose the Best USB Mic for Podcasting of 2021?
Design:
The physical appearance and design of your Microphone are important when you are recording your Podcast.
Does your Mic need a Mic stand? Do you need a mic that stands on a desk? Is the mic going to be in front of you or beside you?
The answers to these questions will determine the design of the mic that you want.
Directionality:
Microphones seize sound from one or many directions, it is called pickup pattern of microphone.
The way that your microphone seize sound will greatly affect the sound recorded for your podcast.
(a) Omnidirectional mics seize sounds from all directions.
(b) Cardioid mics seize sound from the front and a little from the sides.
(c) Multi-pattern mics provide a switch that allows you to choose a pickup pattern, whether it be omnidirectional or cardioid.
Based on these facts, you can choose or make a decision on how you want your mic to capture sound for podcasting. Generally, Podcasting mics are cardioid mic.
Bit Depth :
Bit depth in microphone refers to the number of bits present in an audio sample.Bit depth affects the loudness or softness of a sound. It also affects the file size and bit rate.
DVDs and Blu-ray discs have 24-bit depth. And CDs have 16-bit depth.
While choosing the best USB mic for podcasting choose a microphone that records at least 16-bit CD quality.
My Top Picks Best USB Mic for Podcasting :
Yeti Microphone earned its first spot in our list of best USB Mic for Podcasting for many compiling reason. I have used this Blue Yeti for several years. It's fantastic because it just cost under 100$ and it should be on your list if you are planning to start your Podcasting journey.
Inside the Blue Yeti, there is a unique Tri-Capsule Array that allows you to record in STEREO, as well as the 3 standard polar patterns:
(a)Cardioid
(b)Bidirectional.
(c)Omnidirectional
There is no USB mic more versatile than this Blue Yeti. If you plan to use just a single USB mic to record all your Podcasts, I highly recommend the YETI above every other mic on this list.
And if you like the Yeti, but prefer to use it in a more "traditional" studio with an audio interface, checkout the YETI Pro, which has both USB and XLR inputs.

Blue Yeti USB Mic for Recording & Streaming on PC and Mac, 3 Condenser Capsules, 4 Pickup Patterns, Headphone Output and Volume Control, Mic Gain Control, Adjustable Stand, Plug & Play – Blackout
Custom three-capsule array: produces clear, powerful, broadcast-quality sound for YouTube, game streaming, podcasting, Skype calls and music

Four pickup patterns: cardioid, Omni, bidirectional, and stereo pickup patterns offer incredible flexibility, allowing you to record in ways that would normally require multiple microphones

Onboard audio controls: studio controls for headphone volume, pattern selection, instant mute, and microphone gain put you in charge of every level of the recording and streaming process

Legendary Blue Broadcast sound: makes the professional difference for recording, streaming and building your audience

Unique position able design: adjust and pivot the microphone in relation to the sound source to optimize your sound quality

2 year manufacturer warranty
The Rode NT USB is a cardioid mic that's made for podcasting. One advantage is that it comes with accessories viz. pop filter, tripod stand, ring mount, and storage pouch.
Some USB mic tends to be a little "gimmicky". USB mic always seems to have at least one weird feature that no other mic has.
If you don't want any gimmicks then Rode NT USB is a good option that you may try.
The one great (not gimmicky) feature worth mentioning is the mix control for the headphone jack.
With the simple turn of a knob, you can fine-tune the balance between the live and backing tracks to exactly what you want.
Surprisingly, not all mics have this feature…but this one does. Do Check it.
Rode NT-USB Versatile Studio-Quality USB Cardioid Condenser Microphone,Black
ENSURE YOU BUY GENUINE RODE: Products from sellers which say 'fulfilled by Amazon' under the price are NOT authorized resellers, and may not be selling genuine product.

Buy only from Amazon.com (labelled 'shipped and sold by Amazon.com')

High quality studio microphone with the convenience of USB connectivity

Pop shield, Tripod desk stand, ring mount, storage pouch and 6m (20') USB cable included

3.5mm stereo headphone jack for zero-latency monitoring
Almost 90% of the USB microphone in the market is condensers.
90% of people who use USB mics have minimal home studio setups, with little-to-no acoustic treatment.
And as any sound guy will tell you…without acoustic treatment, it's MUCH easier to get good sound from dynamic mics than condensers. It offers better recording resolution than the Rode NT USB.
Among the dynamic USB mic currently on the market, the one I recommend most is the Rode Podcaster.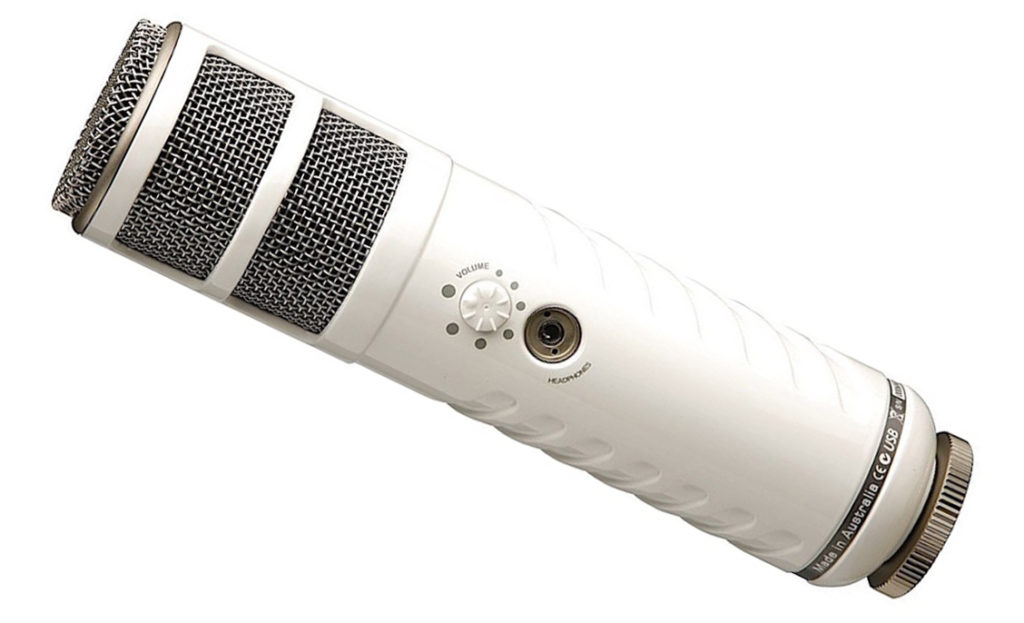 Rode Podcaster USB Dynamic Microphone
Broadcast sound quality

28mm dynamic capsule

Windows and Mac compatible

Tight Cardioid pattern for superior off axis sound rejection

Includes a 10 foot USB cable and stand mount
The Audio-Technica AT2020USB+ is a cardioid USB mic specially designed for podcasts and voiceovers. It captures sound more from the front than the sides and back.
There's also a built-in headphone jack, which captures sound with zero delays. The controls on its sleek body let you mix music from the mic and from your computer.
Audio-Technica AT2020USB+ Cardioid Condenser USB Microphone, Black, With Built-In Headphone Jack & Volume Control
Condenser microphone with USB output for digital recording

High quality A/D converter with 16 bit, 44.1/48 kilohertz sampling rate for superb audio

Headphone jack with volume control allows you to monitor the microphone signal with no delay

Mix control allows you to blend your microphone signal and prerecorded audio

High output internal headphone amplifier delivers superior clarity and musical detail as well as more volume overall

Compatible with Windows 7, Vista, XP, 2000 and Mac OS X
The Neewer USB microphone from Blue has a built-in condenser capsule that prevents background noise. It uses a cardioid pickup pattern.
An arm stand, USB cable, and a shock mount are also provided with this microphone.
Neewer USB Microphone for Windows and Mac with Suspension Scissor Arm Stand, Shock Mount, Pop Filter, USB Cable and Table Mounting Clamp Kit for Broadcasting and Sound Recording (Blue and Silver)
KIT INCLUDES: (1)NW-7000 USB Condenser Microphone(Blue and Silver), (1)Adjustable Suspension Scissor Arm Stand and Mounting Clamp, (1)Pop Filter, (1)Black Shock Mount, (1)USB Cable(Blue), (1)Ball-type Anti-wind Foam Cap

NW-7000 USB CONDENSER MIC: Utilizes cardioid pickup pattern with condenser capsule, minimizing background noise and isolating the main sound source; Plug-and-Play, no need to install any driver; Ideal choice for vocal, instruments, podcast, personal recordings and familiar situations

NW-35 ADJUSTABLE ARM STAND: The adjustable scissor arm stand with mounting clamp is made of all metal construction, sturdy and durable; The adjustable arms can be fold up and easy for you to carry around; The mounting clamp can attach to tables, desks, shelves, counters, etc; Suitable for any stores, families, stages, studios, broadcasting and TV stations, etc.

METAL SHOCK MOUNT: Features an adjustment with locking knob and can effectively reduce handling noises; The ball-type anti-wind foam cap can protect microphone against wind interference and singers spit

WIDE COMPATIBILITY: Can be used with Mac without installing driver and Windows 2000/XP/7/8/10/Vista system; Strong output, no distortion, low power consumption
The Samson C01U Pro is a cardioid microphone that has a 19mm diaphragm that means you get studio-quality sound. Podcaster looking for a condenser mic can opt for this. It is also backed with a headphone jack, which has zero latency for easy monitoring.
Samson Condenser Microphone (SAC01UPRO)
Professional USB Studio Condenser Microphone brings pro-quality audio to digital recordings

Simple plug and play operation with Mac OS and Windows, no driver downloads required

1/8" headphone output with zero-latency monitoring

Supercardioid pickup pattern provides excellent coverage of sound sources in front of the microphone, while rejecting unwanted noise from the side and rear

Smooth, flat frequency response of 20Hz-18kHz

Solid die-cast metal construction and shock-mounted mic element minimizes unwanted handling noise and vibrations
Conclusion:
After doing hard research, we found these Best USB Mic for Podcasting of 2021.
All those above information are collected from the internet and we personally tested some of the mics. I hope that this mic buying guide of the best USB mic for podcasting will help you out to choose the best one for you.
However, keeping your budget in mind, we have done the hard work for you so that you go ahead with your purchase without having much to worry about.
Also Read: Best Microphone for Recording Youtube Videos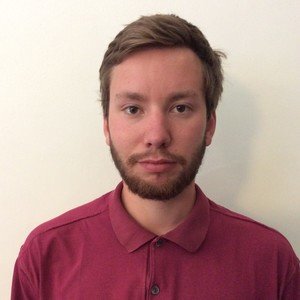 Blogger, Digital Marketing, Travel enthusiast. I blog about Laptops, Technological Stuff on OwnTheCart.
I've got boundless curiosity, to meet new people and visit new places.