In this detailed guide, I'm going to share with you some detailed processes on How To Fix Laptop Power Jack without Soldering?
If you are having any trouble charging your laptop then it might be the case of a faulty charger cable or connector or dc jack.
If you need to rotate your charging pin or bend it on either one side to make charging done are possible signs of the above problem. In the worst case, the laptop doesn't even detect the charging cable.
At this point, many of us think the problem might be either because of a laptop or charger.
How to get sure where is the problem? To get your answer go through this handy guide to know how to fix the laptop power jack without soldering.
Though this is not always possible as the laptop power jack is directly soldered on the motherboard and to fix it you have to use a soldering iron.
How does a Laptop's PowerJack communicate with the charger?
In most laptops chargers work on two signals that are positive and ground. Companies like Dell provide an extra sensing pin besides those positive and negative connectors.
If your DC-in jacks are directly soldered o the motherboard then you should leave it for a professional repair person. If and only if the DC-in jack has wires crimped with a connector which then goes to the motherboard, then there is some possibility you can fix it without soldering.
Check your Laptop Adapter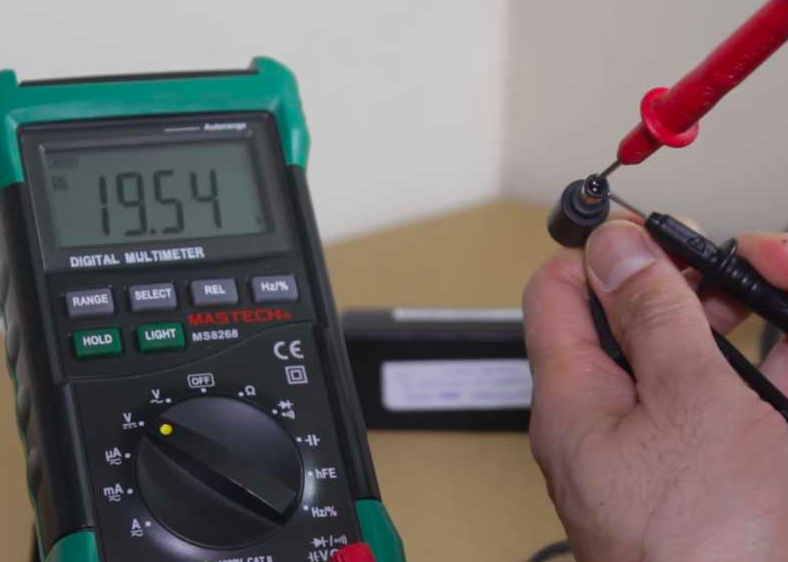 First rule out the case that the problem is with the DC jack and not the charger. For this, you have to connect your laptop charger to the main and note the output voltage. If it matches with the printed voltage then you should change your focus to the laptop. Though this is not full-proof testing that the charger is completely alright, still consider this as a temporary check. 
Check the type of problem you have got?
Though lots of the guides claim to have a solution for fixing DC jacks, they provide only one solution for a particular problem. This ain't going to help everyone. There are several types of issues that might be seen with the DC jack. Once you identify the problem then you should go for the solution. For instance
The internal pin of the power jack is damaged
The entire jack is damaged
DC-in jack generates some spark while connecting and also gets hot
The DC jack detached from the laptop
There is a short circuit in the motherboard track that connects the jack to the circuit
Wobbling pins of the jack won't let the laptop charge
Let us discuss each solution in detail.
Problems related to physical damage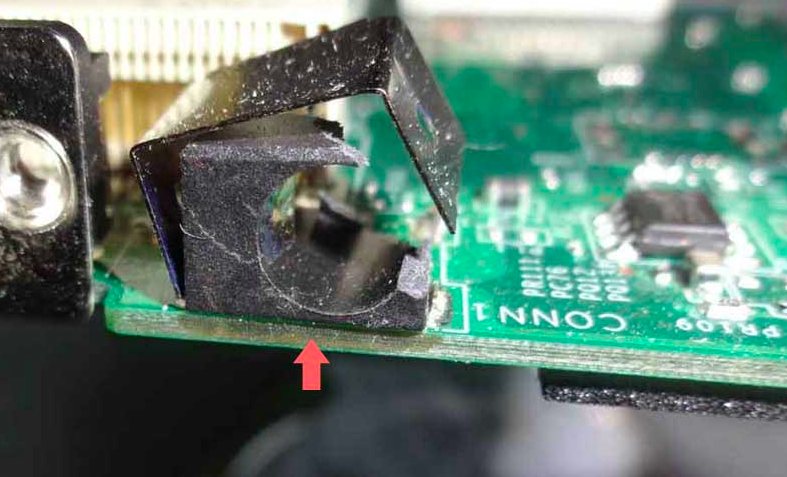 If the jack pin or the entire jack is damaged then you have to replace it instead of affixing it with glue. If there is a loose connection between the DC jack and adapter pin then there wouldn't be a constant current flow. If used for a long time then it can damage the laptop charger pin or even the motherboard. Thus there is no other solution except to replace it.
You can buy your compatible Dc jack online.
Problems related to wires, pins, and motherboard tracks
If the DC jack is alright then we can fix it up to charge our laptop.
DC-in jack has a separate connector for the motherboard: Locate the damaged or disconnected pin of the DC jack after taking it out from the motherboard. Join properly and solder it. if there are heat shrink tubes then you can use them for further reinforcement. Check the voltage of the DC jack with an adapter, there should be proper voltage if the connection is done properly.
DC-in jack is soldered on the motherboard.: You need to take a bit of caution before starting this process
Wobbling DC Jack: Due to continuous force and dry soldering the DC, jack wobbles making it impossible to charge. To fix it you have to apply flux on all the pins before soldering it again.
The motherboard track is burned: This problem is easily detectable and for this, you need some advanced skill otherwise any wrong step will make you repent later.
Locate the damaged wire and solder a wire directly on that location from the jack pin. For reinforcement, you can apply hot glue or any epoxy mixture. Remember to use a thick copper wire and don't let the glue go inside the DC-in jack.
Conclusion:
This is the complete solution on How to Fix Laptop Power Jack without Soldering. Sometimes due to mishandling your DC jack might break from inside. Check it first before operating yourself.
Also Read: How To Increase Laptop Lifespan?