In this detail guide, I'm going to discuss on my experience on how to remove scratches from aluminum laptop.
To keep up with the demands of the current generation,the modern day laptops have adopted a minimalistic design to go alongside their powerful attributes. Aluminum is regarded as one of the high-quality body parts that is used in their making.
However,aluminum has got the tendency of gathering scratches that are not as easy to get rid of as you might think. But there are a few ways out of this problem and we are here to guide you through those steps.
Besides being used in the laptop making industry,aluminum-given it is quite excellent looking-is widely used in various other industries as well.
Some of the main reasons for it being it's lightness and that it is a relatively durable material.
With laptops,there's always the risk of dropping it which could lead to damages.But aluminum provides a strong cover in such cases.Other than a few scratches,you need not have to worry about the internal area of the laptop getting damaged.
Even though,in terms of surface protection ,aluminum is better than plastic,it is not scratch proof. Getting scratches on a laptop is a very common occurrence and even more so on a highly polished surface like aluminum.
Now,coming back to the topic,how to get rid of these scratches? The immediate answer to that question comes in the form of yet another question,that is, how deep the scratch is?Fortunately, if it is a light scratch,here are some methods you could apply to remove them.
Method 1: Scratch Remover
The go-to way of removing any scratches, using a scratch remover.You can get hold of one in any store or online.
The method of applying it is pretty straightforward.You take a lint-free cloth,preferably a microfiber cloth,put the solution on it and rub that portion of the cloth very gently on the scratch area. You can rub in a
circular fashion but remember to not be harsh on the surface.
Although it won't completely disappear the scratch from the surface, it will dim down the appearance of it on aluminum.
Method 2: Plastic Polish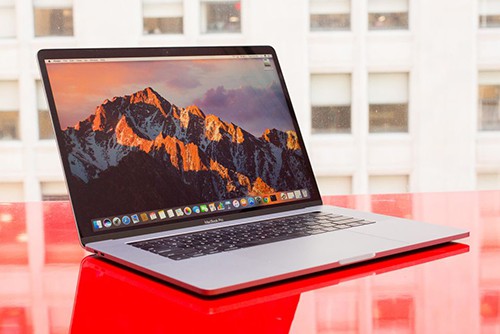 A more convenient method of getting rid of aluminum scratches on your laptop is the use of a plastic polish.This also serves the purpose in an excellent way.
If you are to use it,you must remember to dilute it before applying. For the application process,you add some amount of dish soap gel in a bowl of water and mix it.The solution created will be used to clean the surface of the laptop. After that, using a linen piece,you need to dry out that area,making sure there are no dust particles left.
Now,rub the surface of the laptop by placing a piece of cloth but remember to not be too harsh again. You have to do it slowly covering the whole area.Lastly,using that soft piece of cloth,a final clean up is all that's needed to finish this procedure.
Method 3: Toothpaste
Using toothpaste is a DIY method of getting rid of those laptop scratches. Apart from saving you money on the previously mentioned items, it also comes across as a very good option for removing minor scratches.
Take a soft piece of cloth and apply a bit of toothpaste on it. Then just rub it gently over the surface. While rubbing,go for circular
motions ,covering the scratched area properly.Finally,follow it up by removing all the toothpaste with the use of a damp piece of cloth.
Method 4: Baking Soda
Another home remedy for the removal of scratches on aluminum.
Conclusion:
I hope that this guide will help you on how to remove scratches from aluminum laptop.
Also Read: